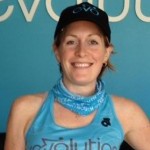 Jackie Kellestine, CPA, Certified Personal Trainer and Pre and Postnatal Fitness
Jackie's passion for exercise and fitness began in her youth. This along with her dedication, care, and professionalism, provides a firm foundation for RevMama.
Jackie enjoys sharing her active lifestyle with her two children - ages 7 and 5.
"Kids of all ages are tough on us. Make the time to exercise and get away from the chaos of your daily lives. The benefits are real - you are happier!"
Whether you are someone just starting a fitness program, someone who is fit and striving to meet new goals, or someone in between, Jackie will ensure you feel welcome.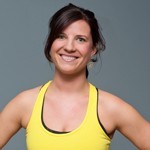 Lisa Baldwin, B. Ed, Certified Personal Trainer
Lisa Baldwin has a passion for teaching! She loves combining her skills of instructing with her passion for fitness. Her ability to lead and motivate will ensure her clients reach their fitness goals. She is a Schwinn Certified Cycling instructor as well as a canfitpro certified Personal Training Specialist (PTS).
"Fitness has always been a big part of my life. I love indoor cycling, I have been hooked since my first class! I love the energy that comes from the music, the group, and the instructor."
Maggie Beazley, Certified Personal Trainer and Pre and Postnatal Fitness
Maggie's commitment to living a healthy lifestyle and promoting fitness shines through in her classes, and you can be guaranteed to leave her class feeling great.
She enjoys competing in physically demanding obstacle and trail cross courses, and can usually be found training for an upcoming event! When not in the gym she enjoys spending time with her family and staying active outdoors with her kids.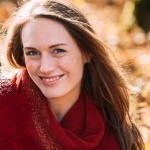 Cindy Hartlen, Registered Dietician
Cindy, a mother of two, is aiming to raise healthy eaters! She loves culinary time-saving tricks as she values eating good food but doesn't enjoy spending time in the kitchen. Even as a dietitian, she still struggles with a wicked sweet tooth and feeding a preschooler and an infant. She admits she sometimes conflicted and confused about what to do. She understands your struggles of raising a health family and taking care of you!
Cindy is a registered member of Nova Scotia Dietetics Association working in various roles promoting healthy eating.
"Healthy eating and exercise have greatly improved my quality of life, both mentally and physically. I am inspired to help you establish and stick to a healthy lifestyle that works for you."