Enrollments and Workshops
The following are COMMITTED enrollments/workshops. Members can enroll for free, or for a reduced price. These programs also have a price for non-members. Contact us for current term start dates or HERE under Enrollments.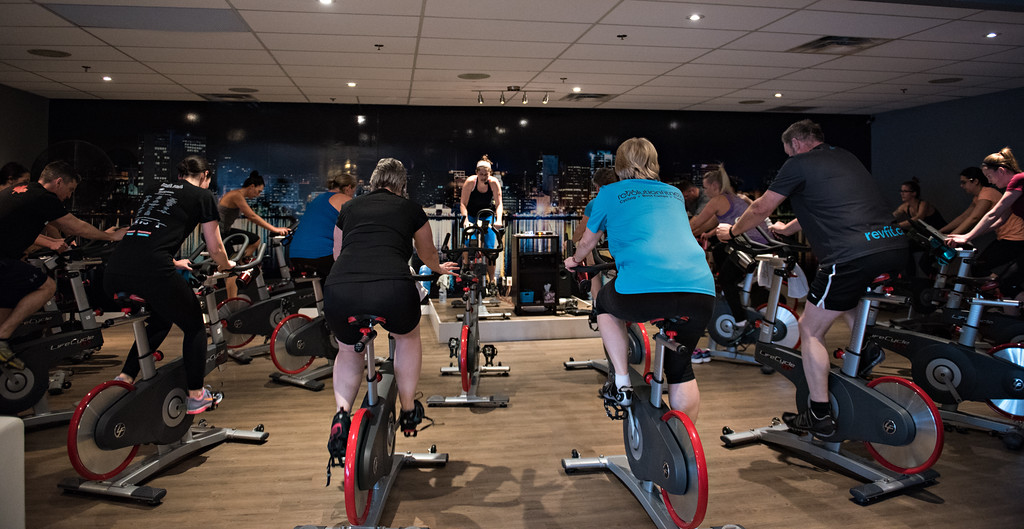 ​Beginner Cycling Program
Join us Sundays starting Jan 21 2018 for 4 weeks. This is a VERY safe opportunity to enjoy the benefits of indoor cycling with other true beginners to cycling & exercise!
The classes will be 45 mins long and that will include basic principles of indoor cycling: setting up your bike, pedal strokes, form, breathing, RPM, warming up properly and then the good stuff – climbing, racing, sweating and sprinting.

After the 4 weeks you will have the confidence and comfort to attend any of the classes at RevFit!
ONLY $49 (Members FREE) Contact us for current start dates.
Barre
This is a rhythmic full body workout designed to the beat of the music to keep your muscles working and have you feeling the burn! Incorporating methods and movements of both Pilates and ballet this class will use isometric exercise to improved strength, posture, flexibility, balance, endurance and lean muscle definition.
Price: 5 weeks for $79 (FREE for Members)
Starts Jan 8, 2018
Triathlete and Long Distance Ride Program
Are you a cyclist looking to increase your endurance, strength and speed?
The testimonials from this group of riders are evidence that our indoor cycling program on the state of the art group cycling bike, the LifeCycle GX, can improve your cycling performance. The 10 week terms run Sundays at 6:50AM and 8AM. The 60 minute ride will be followed by 30 minutes of core strengthening and athletic flexibility.
Price: $159 & FREE for Members
Body Design
Sculpt your body with resistance training, core, and cardio exercise!
Tuesday - Resistance training with a splash of balance and coordination exercises for posture, function, and strength in the Personal Training Studio.
Thursday - Cardio, concentrated core and circuit training for tone and endurance including cycling along with ball & Bosu in the Personal Training Studio.
Tues & Thurs at 12:00 to 12:50 with Nikki Peck.
Maximum 8 Participants
$189 for 6 weeks/12 classes ($79 for Members)
Mom and Baby Boot Camp and Stroller Fitness
Break through to a new, fitter, toned YOU by doing some electrifying, results-driven, bootcamp training programs. Your trainer, a certified post-natal fitness provider, will lead you through a workout designed to help you re-energize, tone muscle and lose baby inches while considering the needs of a new mother. In weeks you'll have more energy, more flexibility, and feel leaner, stronger and more confident and you get to have FUN and be with your baby while doing it!
Tues & Thurs 10:15AM NEW for January 2018 a MON/WED CLASS Stay TUNED
Fee: $119 (FREE for Members)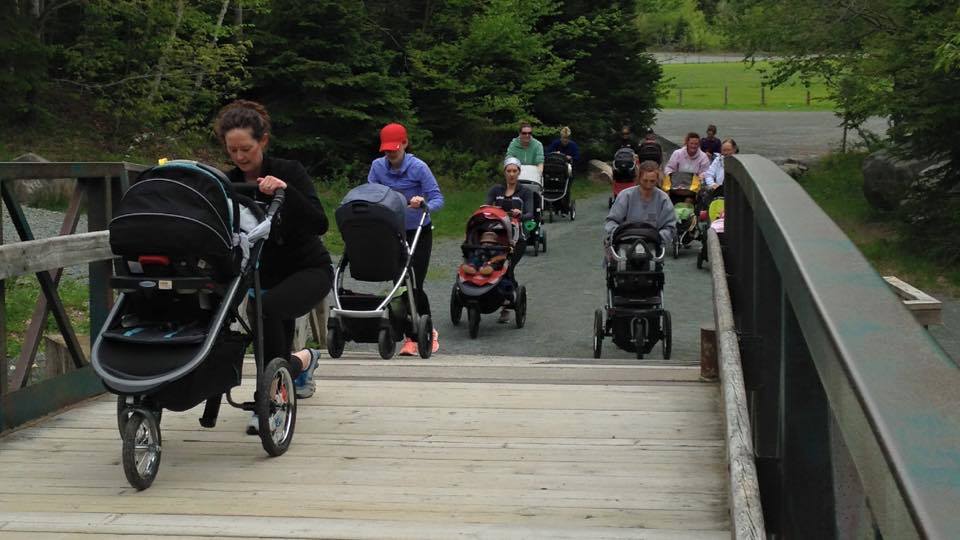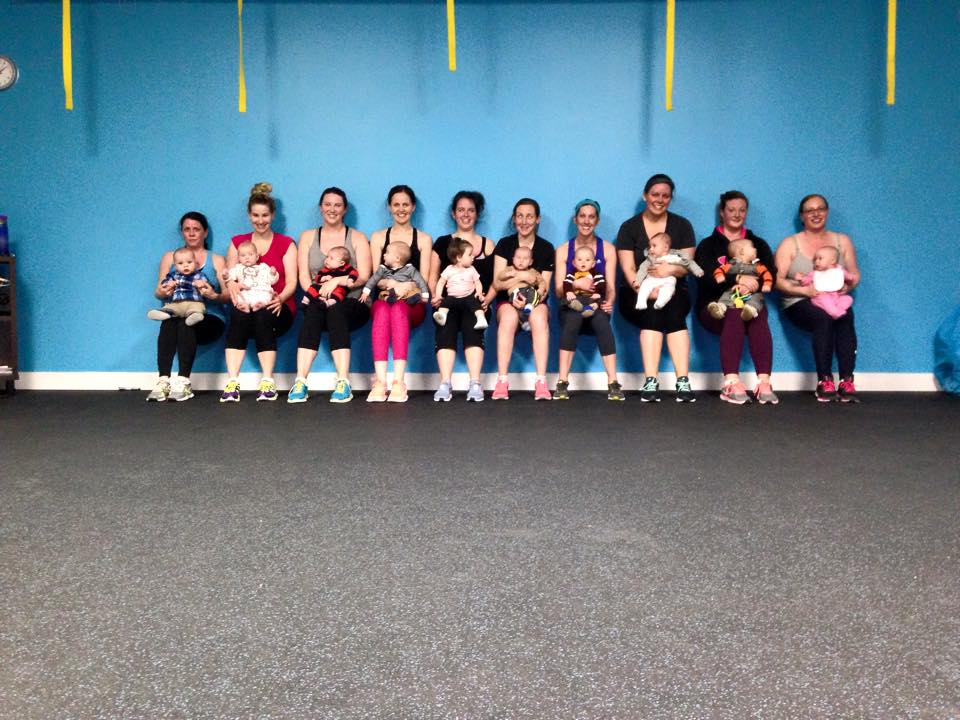 Prenatal Fitness
Find out more about our 5 Star Rated RevMama program with prenatal fitness specialist Maggie Beazley and Jackie Kellestine! HERE
Beyond Fitness for Women
Get Motivated and Take Control in this women only fitness class offered Wed at 8PM. Only $69! Schedule is HERE
Exercise Meno-POSITIVE
You can MANAGE symptoms & improve QUALITY of life through the transition. Moderate intensity exercise will HELP you:
- Maintain healthy weight
- Improve mood & stress management
​- Increase muscle tone, strength & balance.
- Decrease risk of cardiovascular disease & osteoporosis
The 55 minute classes are run by pro TRAINER Nikki Peck on Mon. & Wed. at 6:30PM
Maximum 8 Participants
Price: $189/6 weeks and 12 classes ($79 for Members)
Pilates
Enjoy improved posture, muscle tone and functional strength in Pilates Fusion. Put Pilates principles into practice with Flexbands, stability balls, light weights and intermediate level exercise combinations.
Fit2Function
This is a Low Intensity fitness workout to improve overall well-being and fitness level in order to enhance the performance of life's everyday activities.
All fitness levels are welcome. Especially new exercisers, and those individuals with limitations due to physical disuse, illness, or injury (as long as you have received doctors approval to exercise).
Using a variety of tools this class can help improve:
- Cardiovascular health
- Endurance
- Strength
- Flexibility
- Range of Motion
- Balance and Coordination
Fee: $179/ 8weeks (16 Classes) & FREE for Members
Nordic Pole Walking
Nordic Pole Walking is a low-impact exercise that provides benefits including improved muscle tone, core muscles, posture, balance, stability, and more. It is for people of all ages and fitness levels!
Nordic Walking burns 30-46% more calories than regular walking and uses 95% of muscles for a full body workout. This effective workout reduces impact on the knee & hip joints.
Led by our Internationally Certified Nordic Walking Coach and Certified Personal Trainer MICHELLE LINDSAY.
Contact us for details (Poles are available for purchase)
Teen Boot Camp for Girls
This class is meant for all fitness levels and will provide options for beginners as well as more advanced options for those who are more athletic. We are providing a class to help increase fitness levels, self-esteem and over-all health for young girls. This class is female only to ensure a fun and comfortable workout atmosphere for them to work hard, sweat and make friends!
Only $69 for 7 Classes!
Sunday at 1PM

Buy Now