Revolution Fitness is the most exciting & welcoming fitness studio in Dartmouth.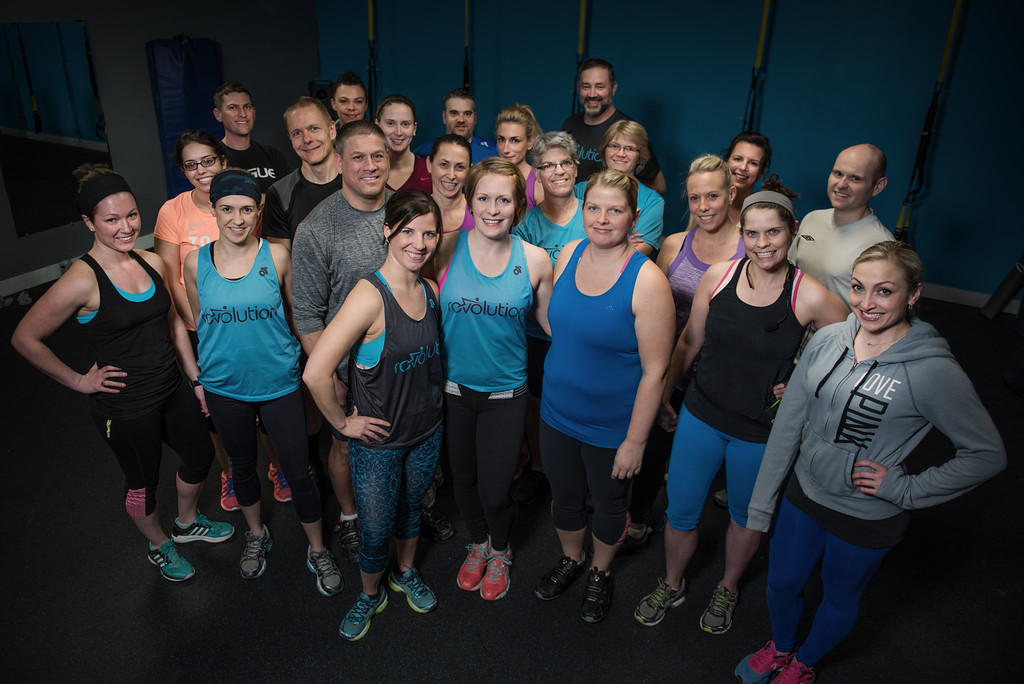 Revolution Fitness (RevFit) is Dartmouth's leading group fitness studio. We are EXPERTS in group fitness and personal training. Our welcoming and professional fitness instructors and clients provide a non-intimidating atmosphere where people of ALL fitness levels feel comfortable. We offer indoor group cycling, full body fitness classes, boot camps and personal training. Group fitness provides excitement, support, variety and motivation. It is proven to keep you commited to reaching your fitness goals. Grab a friend and come try a 7 day free trial; YOU will be hooked.
A RevFit membership provides you with UNLIMITED access to our 160+ group fitness classes a month AND free or discounted enrollment into our many workshops. We also offer punch passes which allow you to drop-in to all of our fitness classes. 
You will love our fresh studio, our welcoming atmosphere and of course the RESULTS. We have classes for every person and fitness need - beginners, prenatal & postnatal, older adults, students, athletes, and fit people striving to concur new fitness goals!
See you soon,
Lisa Baldwin, Jackie Kellestine and the RevFit team!
Staff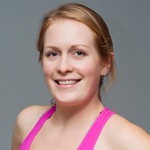 Jackie Kellestine, CA, PTS Canfitpro
Owner, Certified Personal Trainer, Certified Cycling Instructor
Jackie Kellestine, owner of Revolution Fitness, has been involved in fitness her whole life. Her passion for exercise and fitness began in her youth, and this continuing passion, along with her dedication, care, and professionalism, will provide a firm foundation for Revolution Fitness for the many healthy years ahead. Jackie is a certified personal trainer, and a Schwinn Certified Cycling Instructor.
Jackie enjoys sharing her active lifestyle with her family, friends, and her two children. Whether you are someone just starting a fitness program, someone who is fit and striving to meet new goals, or someone in between, Jackie will ensure you feel welcome at Revolution Fitness.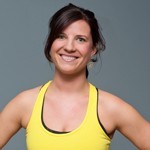 Lisa Baldwin, B.Ed.,  PTS Canfitpro
Owner, Certified Personal Trainer, Certified Cycling Instructor
Lisa Baldwin, owner of Revolution Fitness, has a passion for teaching, which led to a career in elementary education. She is now excited to combine her skills of instructing with her passion for fitness. Her ability to lead and motivate will ensure Revolution's clients reach their fitness goals. She is a Schwinn Certified Cycling instructor as well as a Canfitpro certified Personal Training Specialist (PTS).
"Fitness has always been a big part of my life. I love indoor cycling, I have been hooked since my first class! I love the energy that comes from the music, the group, and the instructor. I am glad I get to provide this to the clients of Revolution. My goal is to make indoor cycling their passion as well."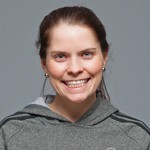 Erin Akitt
Cycling Instructor
Erin Akitt graduated from Saint Mary's University in 2004, and runs a family business in HRM. Erin has many athletic accomplishments including completing two Half Ironman events, competing in the 2008 World Tri Champs, and completing many local half marathons. Her hobbies include cycling, yoga, skiing and spending time with her husband and babies.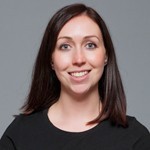 Samantha Warshick, PTS Canfitpro
Boot Camp and Cycling Instructor
Sam believes that fitness is a journey and wants to help you get started! She has shown her competitive side her entire life. In 2013, Sam fell in love with fitness again. She competed in her first fitness competition (NSABBA April 2013), ran her first 10K (bluenose) and become a canfitpro certified personal trainer.
Nikki Peck, BSc Nutrition, BSc HKin, canfitpro PTS, FIS, NWL Pro Trainer
Nutrition, Exercise & Wellness Consultant
Nikki joins the Revolution team bringing 28 years' experience as a competitive athlete, Personal Fitness Coach, Medical Exercise and Post-Rehabilitation Specialist, Nutrition and Lifestyle Consultant, Group Fitness Leader and Indoor Cycling, Pilates and Yoga instructor. Her education and experience has made her a dynamic and passionate innovator in health, fitness and wellness and a well-respected leader and continuing education provider in the industry. Nikki's vision is a healthier Nova Scotia population! Her mission is to educate people through healthy experiences they can share with others.
"My current focus is exercises to strengthen your core muscles (abs, hips, back and shoulders), challenge your balance and coordination, increase your flexibility and heighten your body awareness. What does this mean for you? Improved fitness and sports performance, healthy posture and reduced risk of injury. Join me for a Wednesday 6:00 a.m. Cycle and Core class and I'll be happy to answer your fitness and nutrition questions. "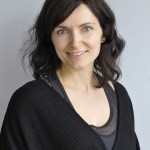 Jaclyn Poole
Cycling Instructor
With four half marathons under her belt, Jaclyn knows how to train. Her
commitment to a healthy lifestyle is evident in all facets of her life as
she tries to instill these values in her two young daughters. You can
often find her in the kitchen cooking from scratch or completing her
workout whenever and wherever she can. She is a Dartmouth enthusiast and enjoys the perks of downtown living, including walking everywhere. As your instructor, you can expect to love her for her intensity and you will thank her later for your butt-kicking.
Jaclyn is very approachable and truly excited to hop on the bike with some great tunes and a room full of cycling enthusiasts. She is currently completing her CanFitPro Fitness Instructor Specialist (FIS) training – so get ready, once she finishes with you on the bike you can meet her on the mat.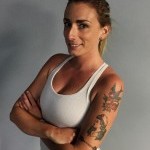 Maggie Beazley
Cycling Instructor
Maggie starting attending revolution fitness over 2 years ago and fell in love with indoor cycling! Her commitment to living a healthy lifestyle and promoting fitness shines through in her classes, and you can be guaranteed to leave her class feeling great!
She enjoys competing in physically demanding obstacle and trail cross courses, and can usually be found training for an upcoming event! When not in the gym she enjoys spending time with her family and staying active outdoors with her kids!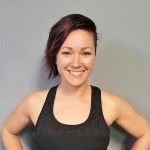 Shaunna Sanderson, FIS Canfitpro
Boot Camp Instructor
Shaunna started at Revolution as a client looking to reach her own fitness goals and as her passion for fitness grew she decided to get certified to help others reach their goals as well. She looks forward to challenging her classes with a tough workout! She has completed two Spartan Sprint obstacle courses and is training for a Spartan Super. When she is not working as a hair stylist or at the gym you can find her hiking with her family or cycling outdoors with friends.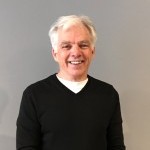 Gary Dumas, FIS Canfitpro
Group Fitness Instructor
With 17 years in the fitness industry, Gary believes that going to the gym should be for the 3 Fs of Fitness - Friends, Fun & Fitness.
Gary was an avid runner for 25 years and has taught in various gyms
throughout HRM. His favorite saying is "how hard can it be, it's an old guy
with grey hair who teaches the class".
Whether you're on the bike or on the floor, a challenging workout
can be assured.
Jenn Hogg
Fitness Instructor
Jenn is a Dartmouth native coming back from spending 3 years working in
PEI as a Registered Massage Therapist and fitness instructor. Jenn worked
with several of the Holland College sports teams in PEI. She has been involved in sports from a young age competing in sprint kayaking at a high level. After that, she
fell in love with cycling indoors and outdoors. Being health and fitness
minded helps with her approach on the bike and in the clinic.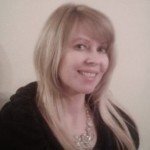 Michelle Lindsay
Group Fitness Instructor & Personal Trainer
Michelle knows that exercise throughout your lifetime will allow your body to function well for ALL your years to come!
Michelle is a canfitpro PTS, Qualified TRX Instructor, Functional Aging Specialist and Internationally Certified Nordic Pole Walking Coach.
Michelle's goal is to make NS healthier and she is doing it. She is helping older adults feel stronger, and more confident every day! Michelle's Fit2Function program at RevFit is a 5 star reviewed enrollment.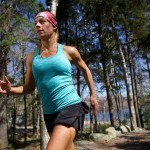 Jennifer Lewandowski
Group Fitness Instructor
Jennifer is happy to join the Revolution Fitness family and bring her energy on and off the bike to this side of the bridge. A Dartmouth native, she is a four-time Ironman finisher and a competitive rower. Ten years ago, she made the (un)natural progression from ballet to rugby and today she is certified in Barre Fitness (BarrEast), TRX, and a Schwinn-certified spin instructor.
She is the proud founder of Pacing in Pink, an initiative to promote breast cancer awareness and education in young women. She has lost count of how many marathons she's run and makes a mean vegetarian lasagna despite being a total carnivore.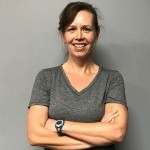 Monique Andrea, canfitpro PTS
Personal Trainer, Group Fitness Instructor and Team Trainer
Monique has been a fitness enthusiast for thirty plus years. Monique took her passion for fitness to a new level in 2008 when she changed careers from full time social worker to personal trainer and spin instructor. This allowed more time for both her fitness and her family.
Monique is a native of Dartmouth and enjoys utilizing the many resources for fitness that Dartmouth has to offer. Monique also enjoys doing functional workouts using kettlebells, TRX's and anything else at hand to create a great full body workout.
With her unique educational and work background she will be sure to find ways to motivate you to reach your goals.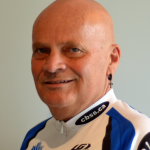 Darrell Hill
Certified Cycling Instructor
Darrell joined RevFit in early 2016 as part of the Energy Exchange Program, in hopes to improve his endurance level and to stay fit during the winter months.
Darrel is an avid runner and cyclist and lives by his motto: "Use it or Lose it"
He leads indoor cycling classes from November to May for the Nova Scotia Ramblers Cycling Club, and coaches many new runners. He finds nothing more satisfying then to motivate people to get off the couch and to be more active.
Being active may not add years to your life, but it sure will add life to your years.
When Darrell is not at RevFit he can be found cycling and running with friends as well as taking part in local races.
Andrea Hachey
Group Fitness Instructor
Andrea is a 2x Ironman Finisher and was a member of Team Canada at the 2016 ITU Long Distance World Championships.
Andrea's days revolve around muscles, whether it's building them up as a Personal Trainer and Fitness Instructor, or helping them heal as a Registered Massage Therapist. She is also studying to become an Osteopath at the College d'Etudes Osteopathiques.
Jen Mosher
Fitness Instructor
A mom to 2 young kids, working out and getting to class is a priority for Jen. A self proclaimed spin addict, it only made sense to get certified and help someone else on their fitness journey. Jen has battled back from 2 pregnancies and she understands the challenges that come with a post partum body and managing your time with kids.
With a coaching background in competitive swimming and paddling Jen knows how to bring intensity to her classes and encourage you to reach your goals.
Great music with drills that match the beat will take you to the end of class before you know it! "It's your workout, your time, your body… own it!"